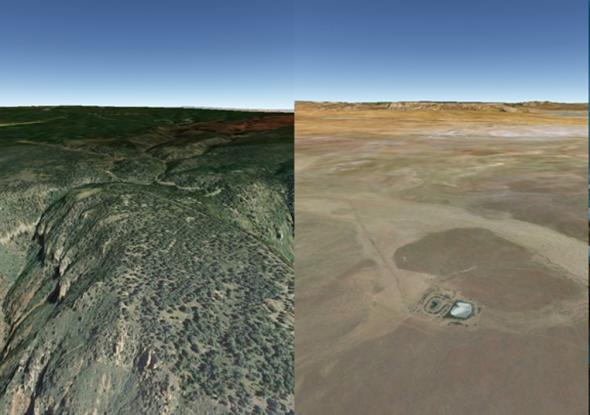 Aaron Koblin is an artist and designer specializing in data and digital technologies. Aaron's work uses real-world and community generated data to reflect on cultural trends and the changing relationship between humans and the systems they create. His work is part of the permanent collection of the Museum of Modern Art (MoMA) in New York, the Victoria & Albert Museum (V&A) in London, and the Centre Pompidou in Paris. His projects have been shown at international festivals including TED, Ars Elec- tronica, SIGGRAPH, OFFF, and the Japan Media Arts Festival. He received the National Science Foundation's first place award for science visualization and two of his music video collaborations have been Grammy nominated. He received his MFA in Design|Media Arts from UCLA. In 2010 Aaron was the Abramowitz Artist in Residence at MIT and he leads the Data Arts Team in Google's Creative Lab. Know more about him at Ted Talk, Creators Project, Future of Storytelling. View more of his work at www.aaronkoblin.com
Maria Michails is a  Canadian new media artist who works across sculpture, digital media, engineering and the sciences, creating human-powered installations that invite participation and inquiry into industrial and ecological processes. 
Project Statement: Mobilis
MOBILIS is a human-powered interactive sculpture using mobile and web technologies to expose often hidden industrial activity and waste on wilderness corridors adjacent to national parks and preserves. Using a stationary 'automobile' as the object of interaction, the participant must pedal to generate electricity, activating satellite-derived images and data while navigating through the screen-based three dimensional space. At IMC Lab, Maria Michails will be working with Oleg Pashkovsky and James Tunick to develop a database containing coordinates of superfund sites near national parks; work with mapping technologies such as Google Earth API; a graphical user interface; physical computing integrating a display with human power; and a beta version of a mobile application.
Michail's work has been exhibited in solo and group shows throughout North America, France and Greece, including University Art Gallery at Central Michigan University; Art Gallery of Southwestern Manitoba, Brandon; Charleston Heights Art Center, Las Vegas; UICA, Grand Rapids, MI; Center for the Arts, Albright College, Reading, PA; OSilas Gallery, Concordia College, Bronxville, NY; Harry Wood Gallery, Arizona State University, Tempe, AZ; and Centre D'Art Contemporain de Basse-Normandie, Herouville Saint-Clair, France. She has received grants and fellowships in support of her projects from the Canada Council for the Arts, the Quebec Arts Councils, Arizona State University, New York State Artists Workspace Consortium, Eyebeam Art + Technology Center, Sculpture Space, Vermont Studio Center, Santa Fe Art Institute and, was the 2012-13 Barstow Artist in Residence at Central Michigan University where she also taught classes in Art & Ecology. She has spoken on art and environmental science panels, lectures,  gives workshops and teaches at the college level. Recent publications include a survey chapter, Toward an Ecological Urbanism: Public Engagement in Contemporary Art Practice, in Media Art and the Urban Environment, published by Springer NY (2015). Michails has an MFA in Intermedia from Arizona State University, a BFA in Interdisciplinary Arts from Concordia University, Montreal, and currently a PhD student in Electronic Art at Rensselaer Polytechnic Institute.
View more of her work at http://www.treiastudios.net/