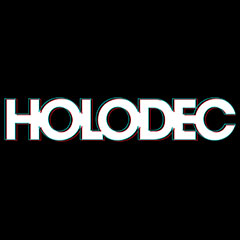 Enter the spaceship of the imagination & classroom of the future. Holodec is an immersive experience platform & mixed reality (XR) environment.
Whether a school, museum, brand, office, health or entertainment venue, you can easily create mind-bending multisensory experiences for audiences big & small. Maximize engagement & learning via interactive storytelling & multimodal expression. Use your content or our vast XR content library. Contact us for a brochure, prices, or to be a distributor.
Optional features: Stereoscopic 3D displays, 3D glasses & VR/AR headsets; Video tracking/CV for faces, hands & bodies; Speech recognition for 1-100K users; Multichannel audio & scent for spatial sound & smell; IoT smart devices & sensors for lights, haptics, interfaces & more.
For 15 years we have built pioneering immersion platforms, XR content & software for Universities, United Nations, in movie theaters, stadiums, Times Square, Google & Instagram NY offices. Our creative tech & proprietary A.I. make Holodec the most flexible, plug & play immersion platform on the market.